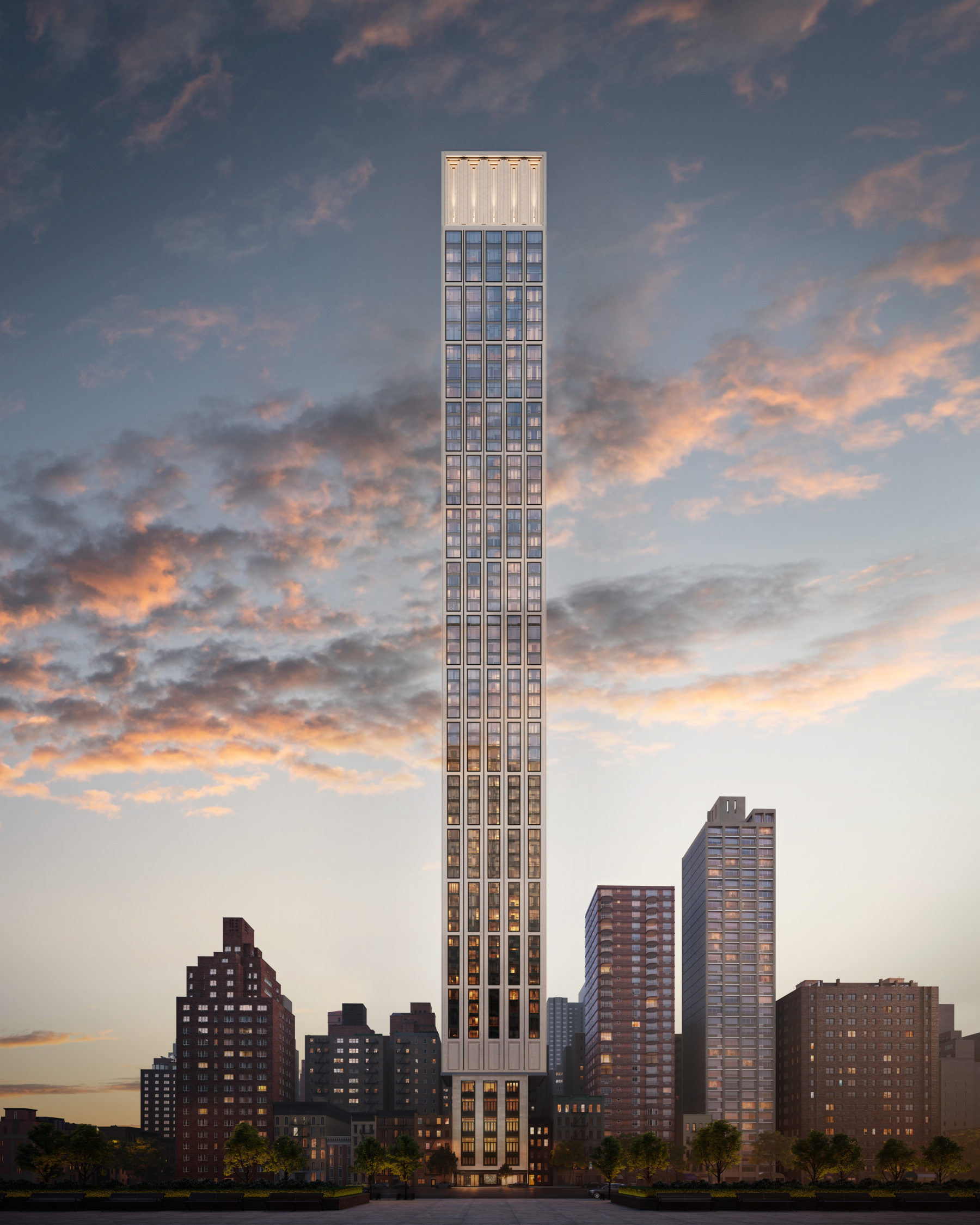 "How do you design a tall building that is most respectful to the place? That was our objective."

Thomas Juul-Hansen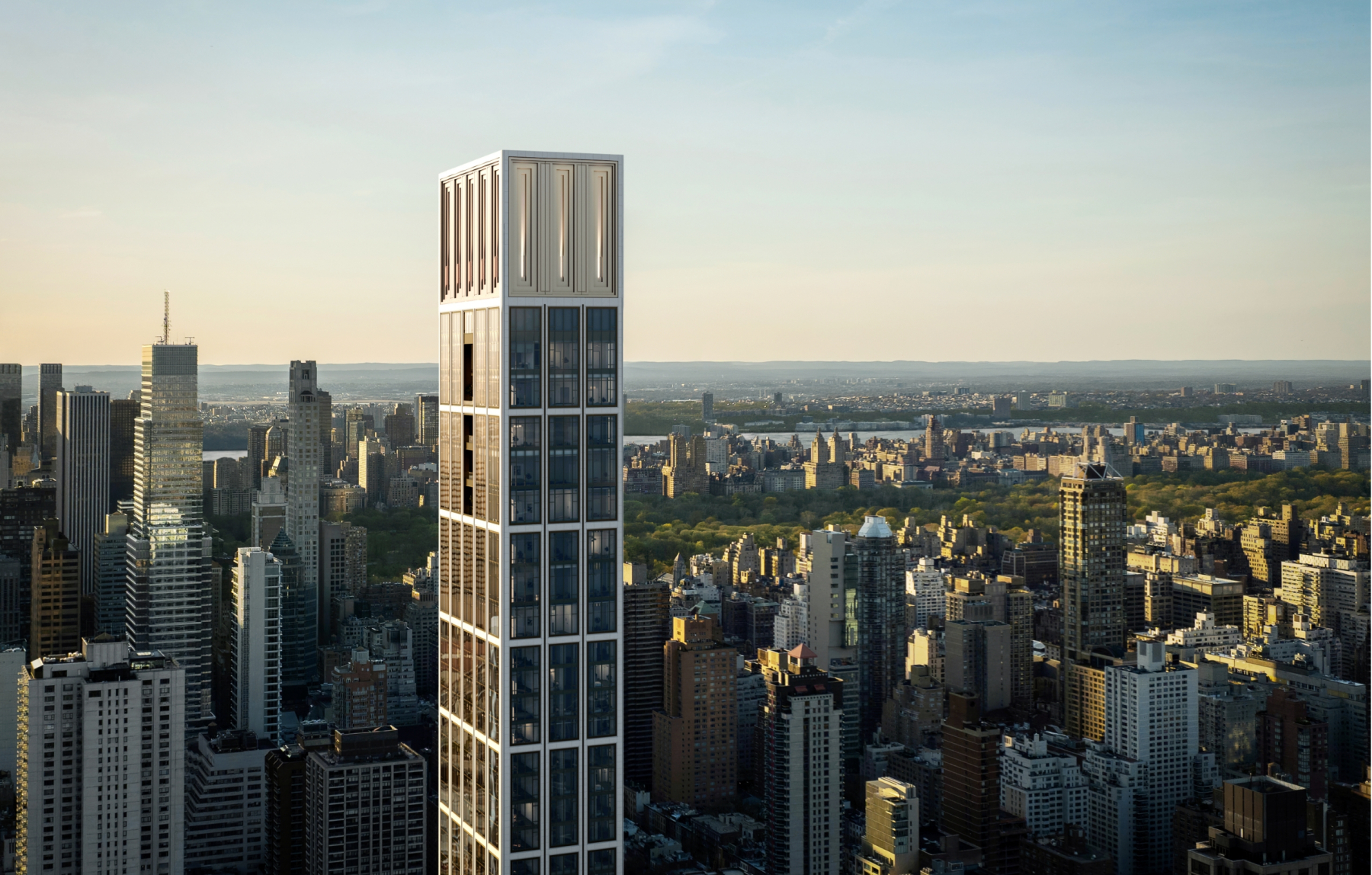 At home in
Neighborhood & Skyline
While the Tower finds its place proudly in the Manhattan skyline, the arrival at street level offers a gracious intimacy. Four beveled corners sharpen the tower's volume from afar while rounding it when viewed from the street—an uncommonly elegant treatment for a contemporary high-rise. "Architecture should adhere to discovery: as you get closer and closer to a building, you see something you didn't see before," says Juul-Hansen.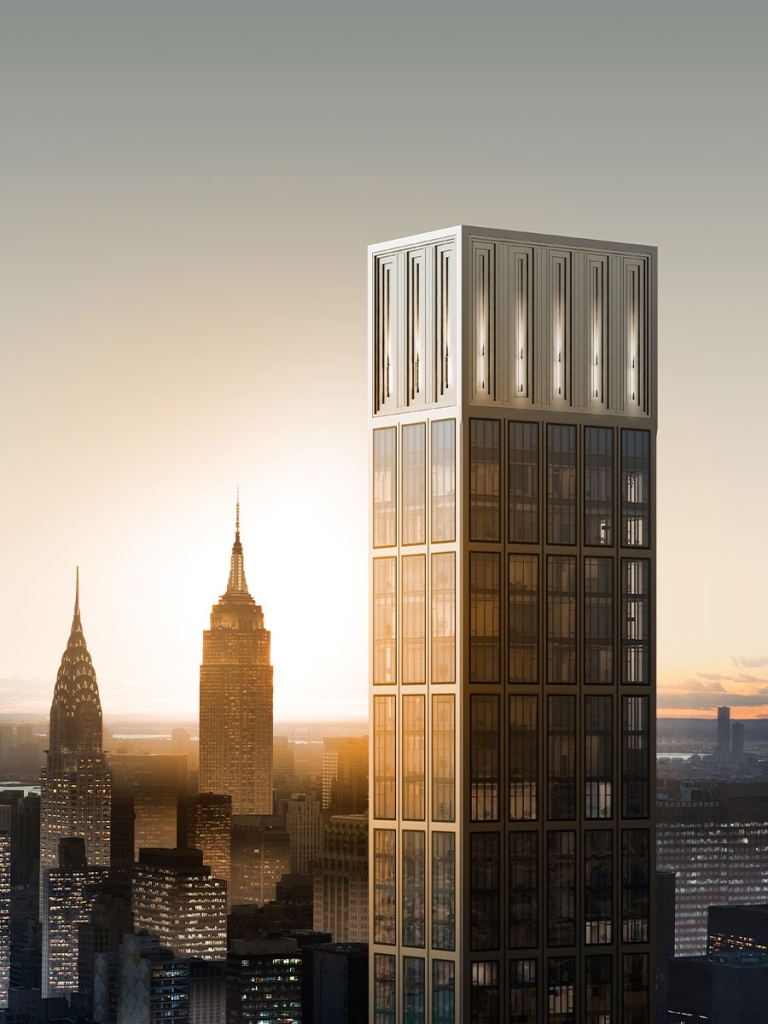 A Crown Jewel
Sutton Tower's details pay tribute to New York's illustrious Art Deco past—contextual to the neighborhood and to the city. Its striking crown, above all, is an especially conceived flourish: a pale gold frieze of geometric facets that catch changing light during the day. At night, individual panels glisten with powerful, votive-like fixtures.

"The crown is a super-ornamental idea," explains Juul-Hansen. "It both locates the building and raises up a sign, like a lighthouse." Sutton Tower celebrates the vitality of a legendary city.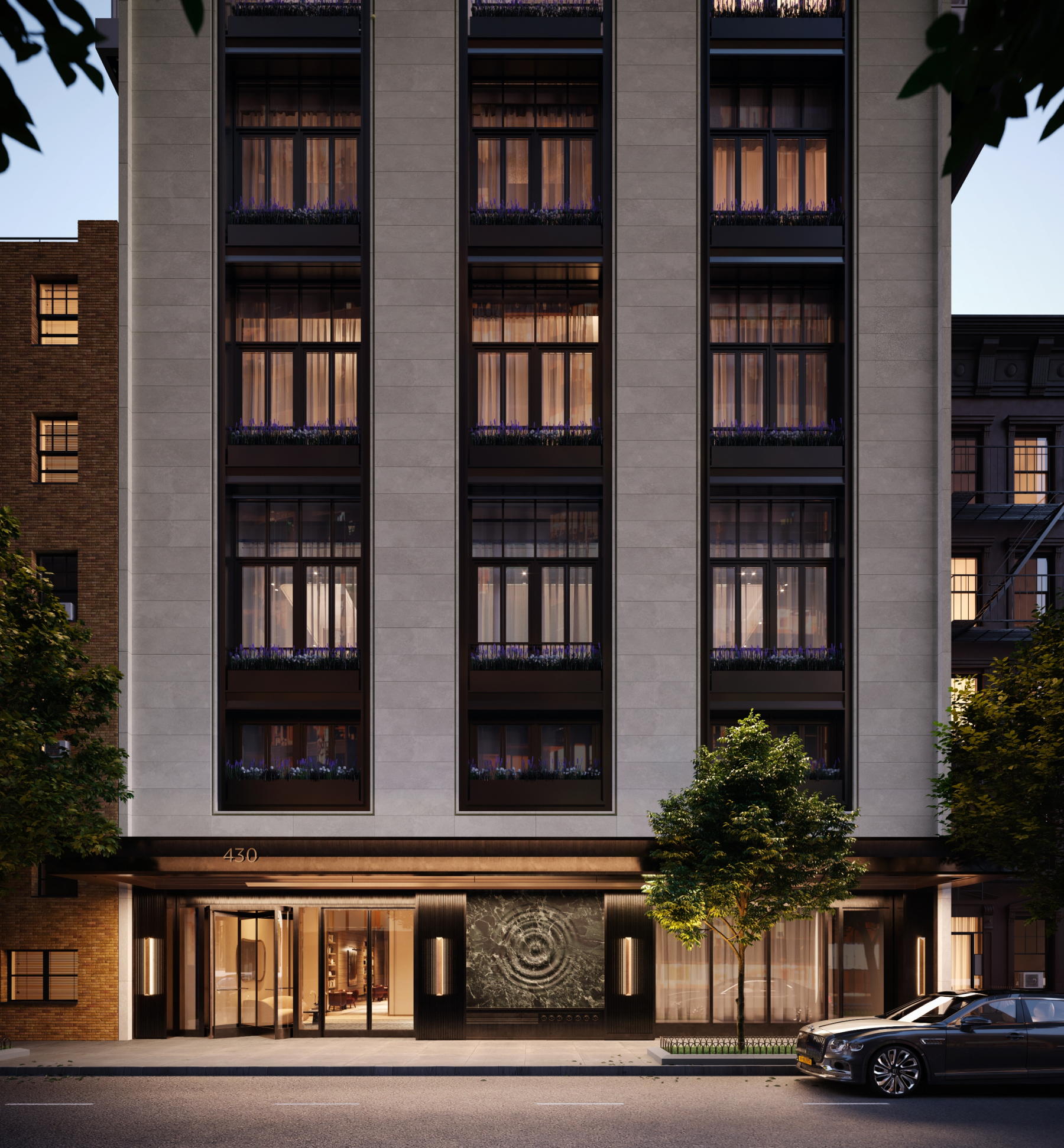 An Elegant Processional
At the building's entrance, a bronze canopy offers a warm welcome, while oversized custom sconces emit a gentle glow. An elegant processional from the Lobby, through the Library, to the dramatic, double-height atrium overlooking the Sculpture Garden and a bas-relief piece designed by Juul-Hansen, is a quiet transition from the street to home. Atmospheric details are calibrated for serenity with a soft, inviting palette.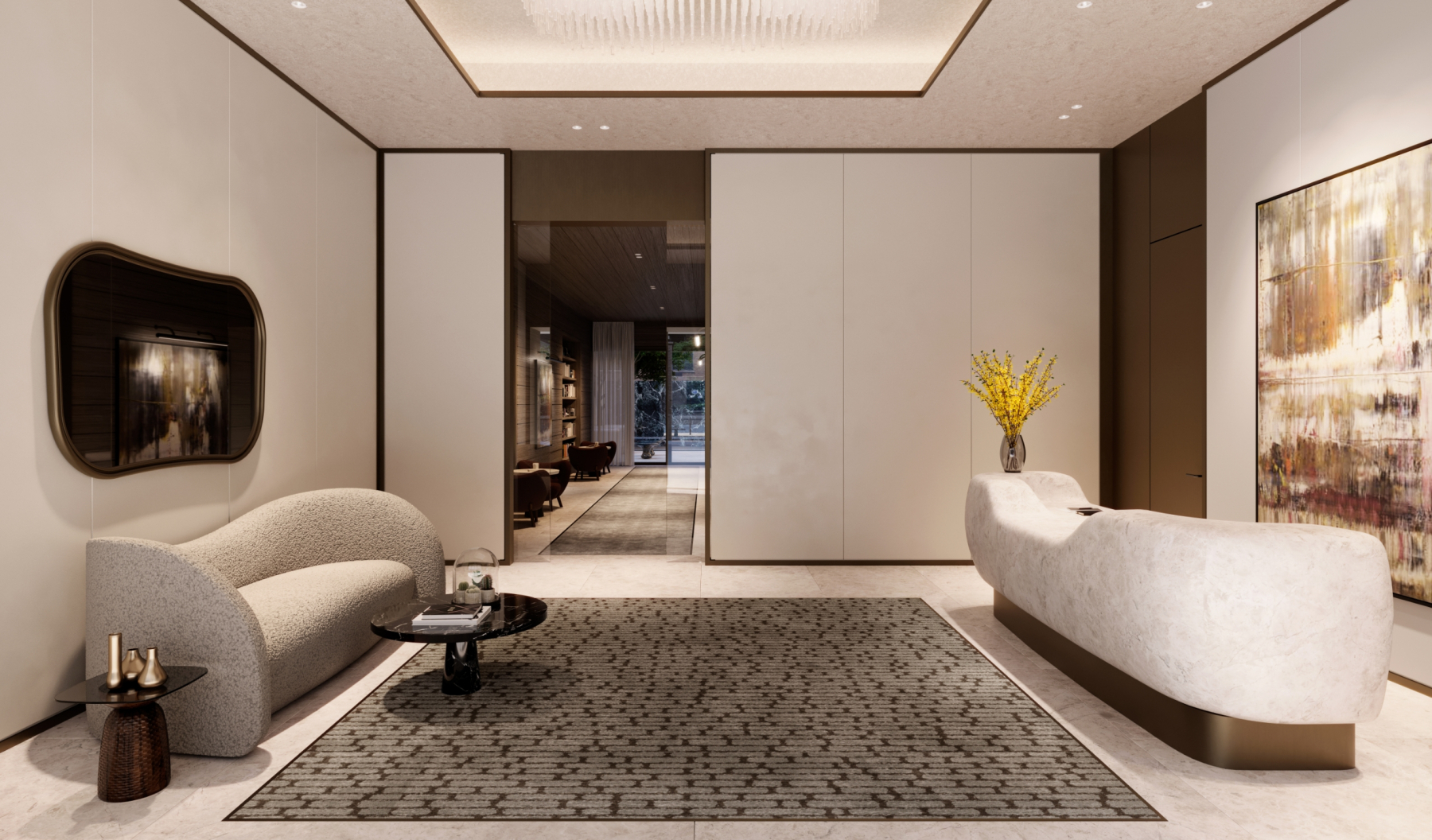 The Lobby: signature lighting and furniture by Juul-Hansen, including a spectacular chandelier abstractly reminiscent of an ice drift, appoint a lobby lined in soft leather and silvery marble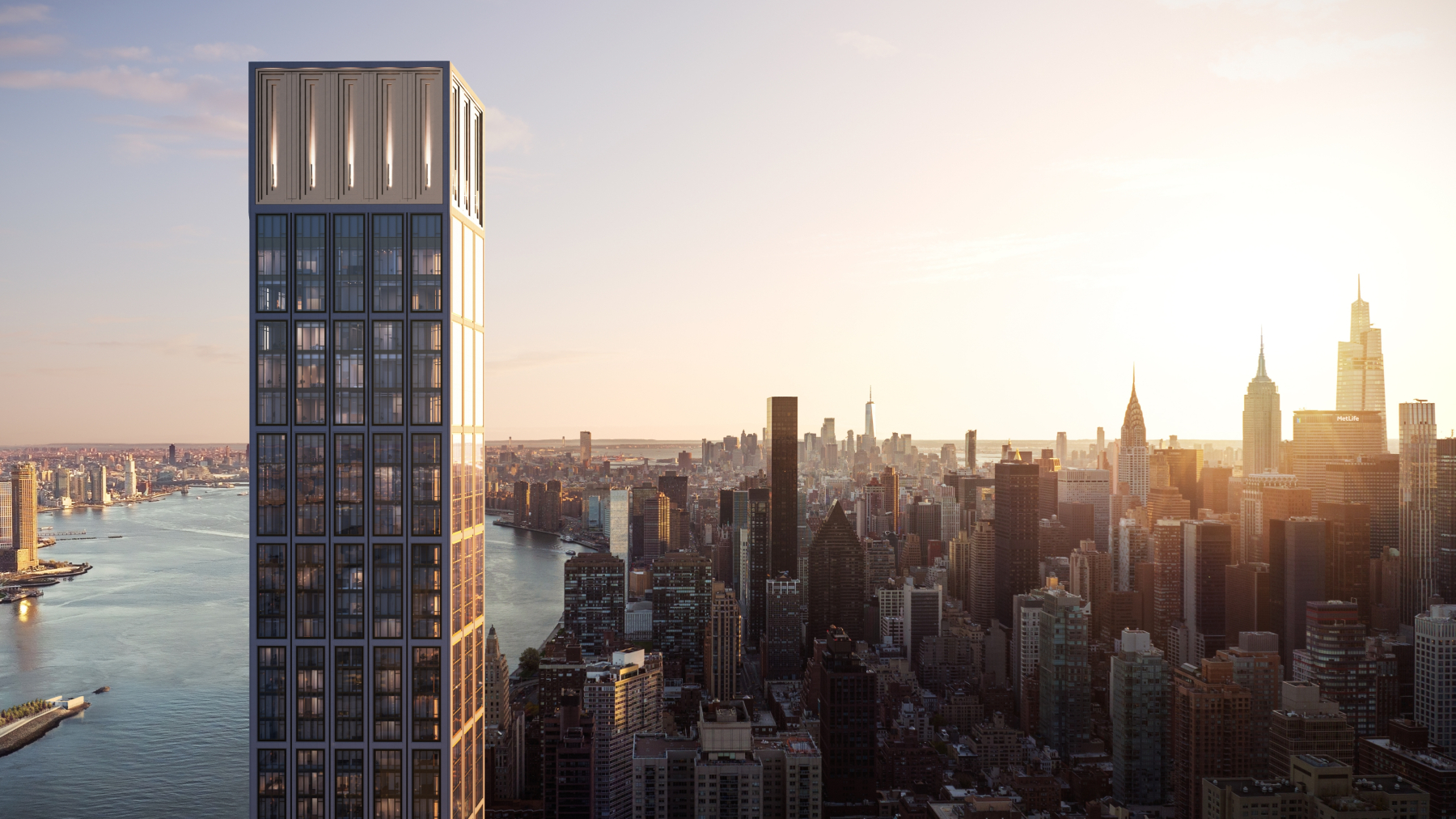 Inspired By Nature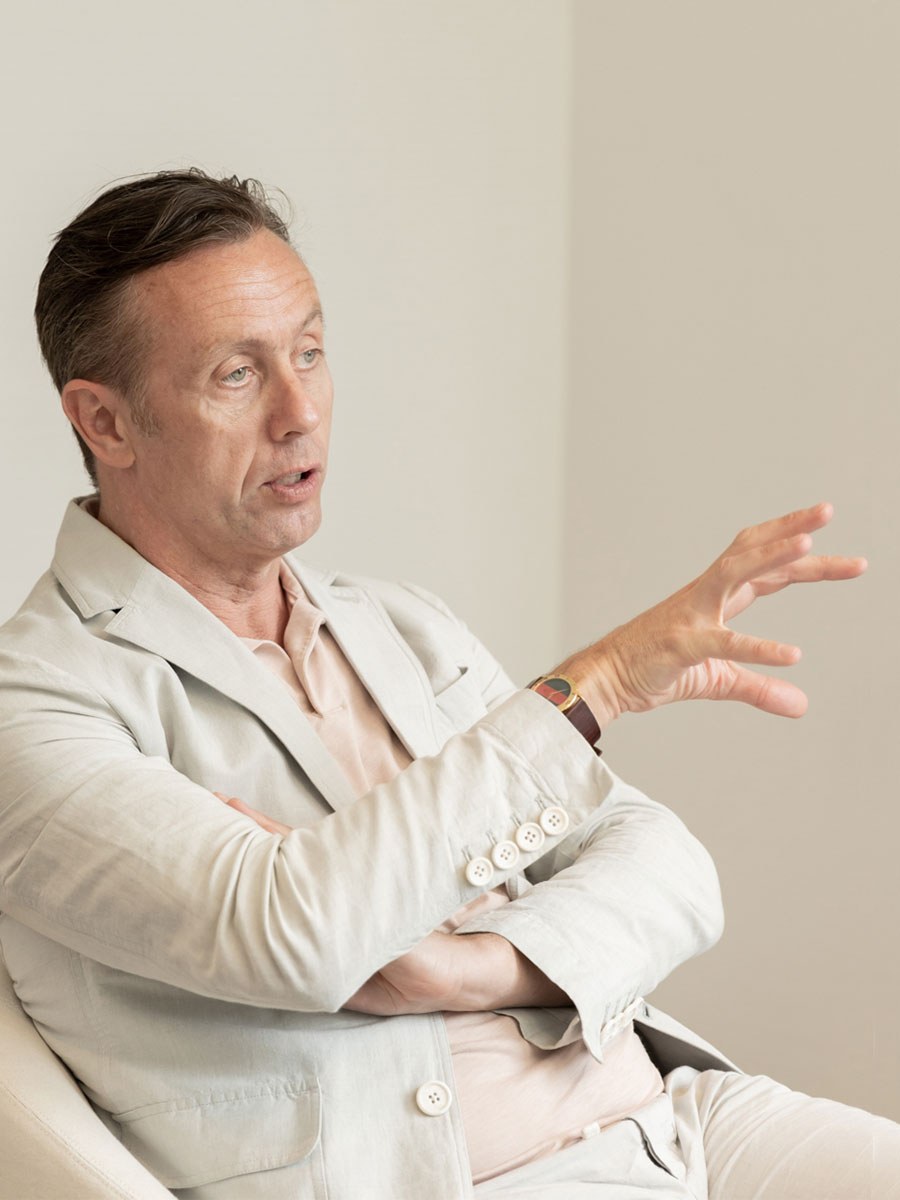 To understand Sutton Tower is to understand how Juul-Hansen sees. A Copenhagen native, he draws upon his home port city for inspiration and recognizes that urban places build upon nature. The Danish designer hails from a place where simplicity lives in forested landscapes and on water-rolled shores. Focusing on furniture early in his career, custom pieces have become a hallmark of Juul-Hansen projects, and at Sutton Tower they showcase his signature values.

As with all Scandinavian design, simplicity means beautiful natural materials, meticulously crafted, and arranged around a design philosophy of artful minimalism—relying on the splendor of quality to elevate and transcend. With the natural elements and panoramic views along the riverfront, Juul-Hansen's design is informed by and oriented to this unique perspective of New York.