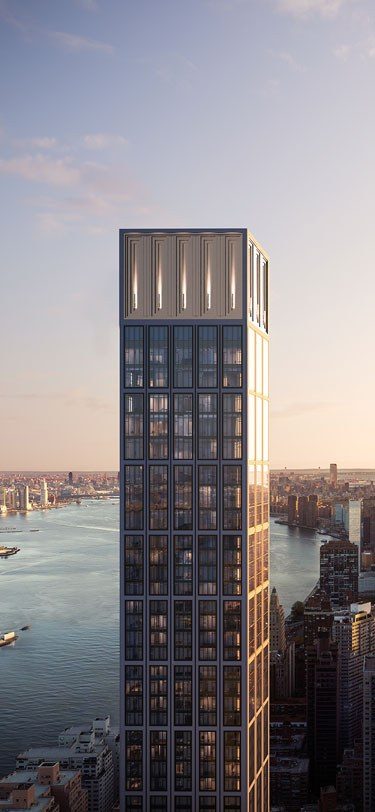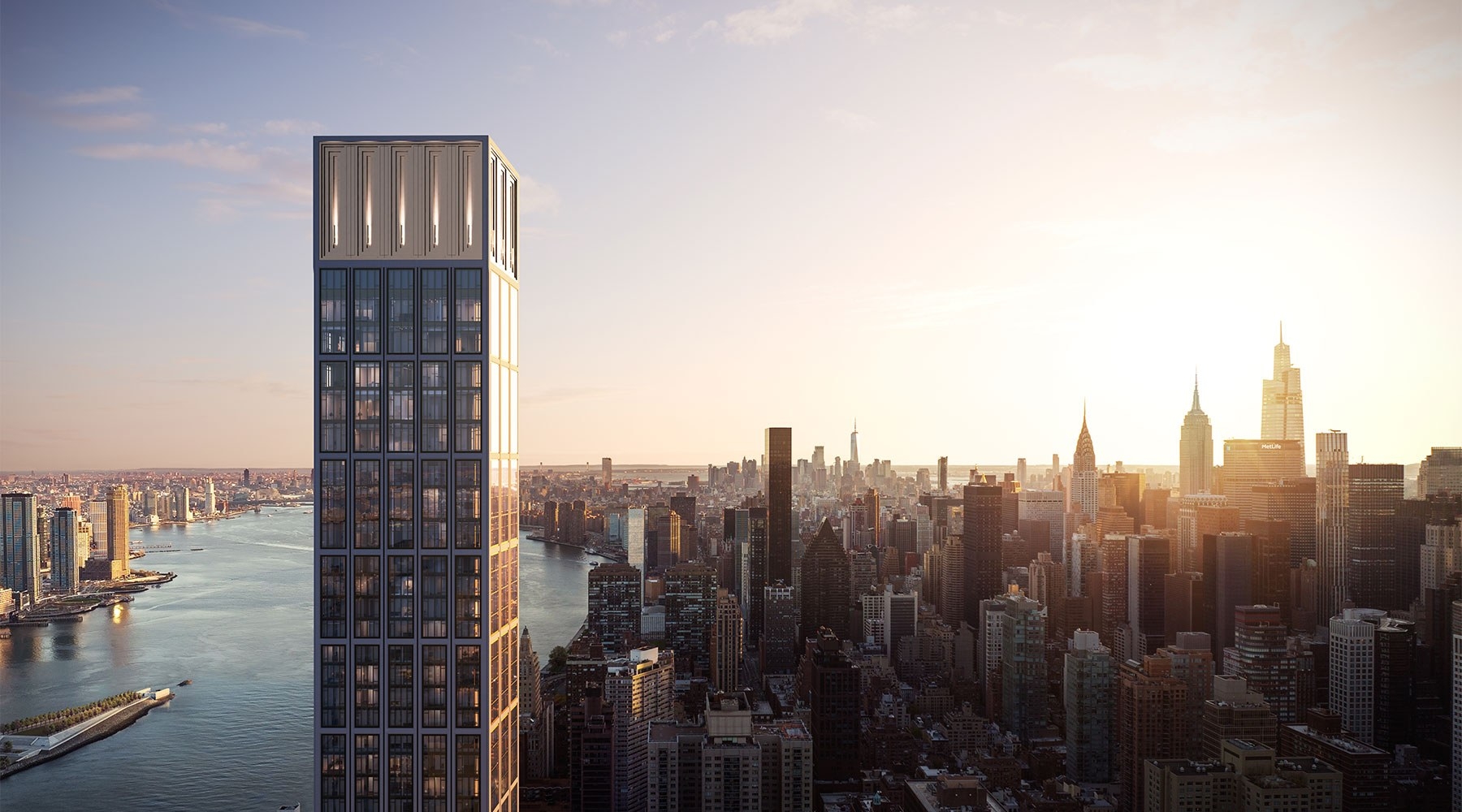 Poised Between
History & Sky, A Tower Rises
The first welcome from the east, Sutton Tower stands as a beacon, signaling Sutton Place for the rest of the city. Designed by visionary Thomas Juul-Hansen, a handsome pillar of limestone holds up a brilliant crown in tribute to the iconic New York skyline against a backdrop of sweeping panoramas from the East River to the Atlantic Ocean, and beyond.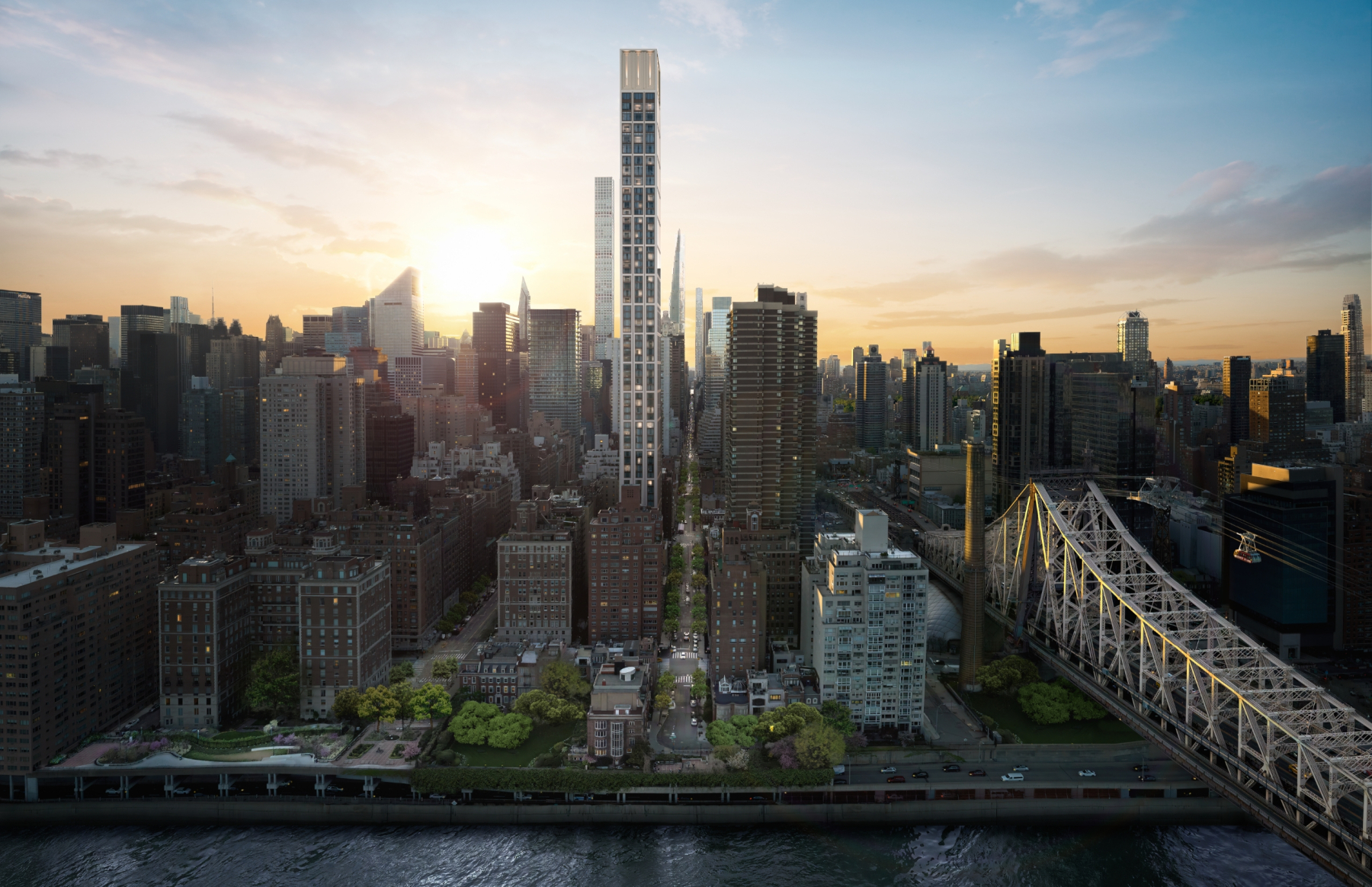 Contextual by Design
The Tower is infused with the distinguished feel and natural beauty of historic Sutton Place throughout—marked by architectural designer Juul-Hansen's signature, holistic approach to design from skyline to front door. Sutton Tower's interiors and exteriors seamlessly inform one another, everything fits hand in hand.
"All the different voices that exist in the building are in harmony."
—Thomas Juul-Hansen

Sutton Place:
A Legendary Pocket of The City
A landmarked district transformed over the 1920s—and known as "Little London" for its river edge setting, distinguished architecture, and necklace of pocket parks—Sutton Place is a neighborhood adjacent to Midtown Manhattan with the neighborly charm of a small village.